BODYWORK
Highly professional and experienced staff. Total body repair work. Accident repair, smart repair, scratch repair, dent repair, painless dent repair and bumper repair.
FULL BODY PAINT
At AAG we have Professional paint shop department which takes care of all vehicle bodywork painting. All Kind of paint repair, scratch repair, stain removal, full body paint, and full body repaint.
CAR DETAILING IN DUBAI
Are you searching for a vehicle detailer in Dubai that offers a highest detailing experience? Based in Dubai AAG offers a personalized & professional range of car detailing services. Specializing in the appearance of all motor vehicles both internally and externally, ranging from all aspects car detailing services through to the correction of paint defects, professional paint finishes, protective coatings and body work repairs.
Here at AAG we are constantly investing and training to ensure continual improvement in the services it provides to ensure that every vehicle leaving our facility exceeds expectations. The team at AAG Auto Services are perfectionists that strive to achieve & provide the highest standard of detailing Dubai has to offer. Operating from a modernized and fully equipped workshop ensuring we can cater for all situations. AAG Auto Services will take your vehicle one step closer to perfection, however our service does not end there. We provide advice, aftercare and detailing plans to ensure your vehicle is kept in the best condition possible.
If you are looking for a car detailer in Dubai that offers first-class car detailing and enhancement services, contact us today on 0555621987.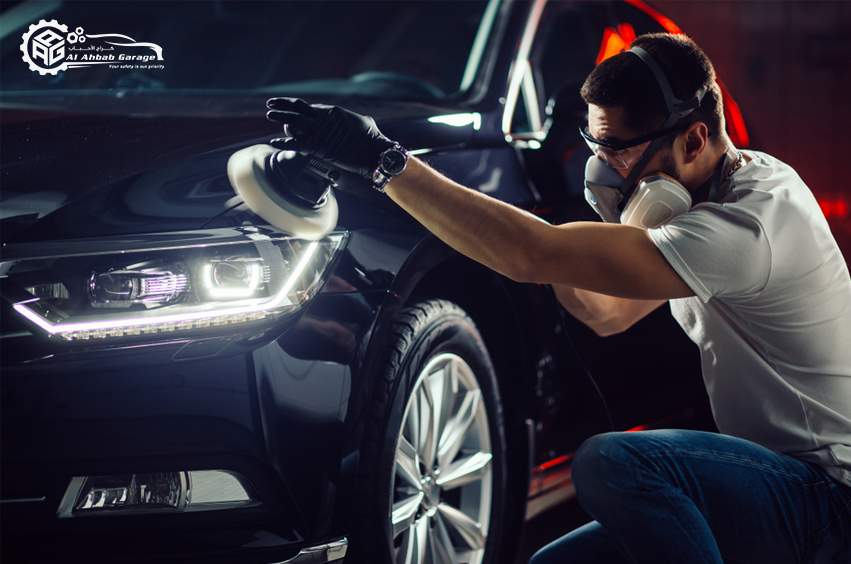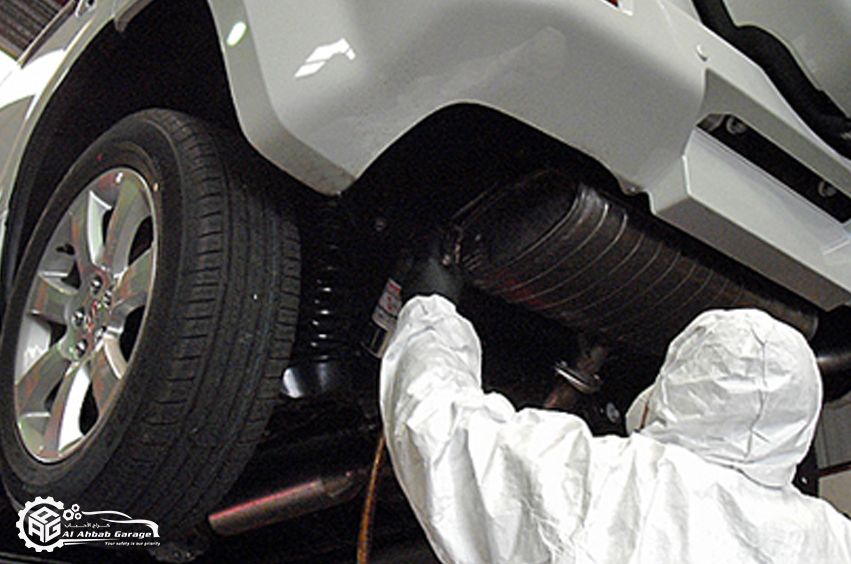 Rust proofing and under body coating
The climatic conditions in Dubai are such that vehicles are more susceptible to corrosion and rust than in other parts of the world. When exposed to the extreme temperatures and sandstorms that are prevalent in Dubai, the metal that are used in the body of a vehicle are more prone to Detroit due to the chemical reaction that is caused by exposure to the elements. Generally, an agent that causes oxidation like oxygen is the primary culprit when it comes to such degradation that involves the formation of iron oxides in, on and around the metal material. Rusting causes metal to lose its useful properties like material strength and permeability to liquids and gases. It also has an adverse effect on the appearance of the vehicle.
Rust proofing is thus an essential requirement whenever you buy a vehicle to ensure that it is always in good condition. In order to guard against the damage caused by rust, surface treatment or finishing is required. One of the best places to get rust proofing in Dubai is AAG.
Rust proofing will also help you to keep the components of your car in fine shape so that your maintenance expenses will be minimal. Getting a rust proofing treatment at AAG in Dubai will prevent corrosion from affecting the key components of your vehicle like the body panels, undercarriage, the electrical wiring and the electrical connections. Hence, this will help minimize the need for expensive electrical repairs. Your car will keep running for a longer time and thus will have a longer lifespan on the roads. It also ramps up your safety as the components will be less prone to wear and tear and you are less likely to have a breakdown.
Sandblasting 
A sandblasting system includes four basic components: the air source, the sandblasting cabinet, the dust collector, and the blasting media. The air source is usually bottle gas or an air compressor. The sandblasting cabinet holds the object being blasted, while the dust collector removes dust from the cabinet. The materials used in sandblasting, whether sand or not, are referred to as blast media.
Sandblasting can remove paint, rust, and residue from oxidation from materials quickly and efficiently. Sandblasting can also be used to change the condition of a metal's surface, such as through removing scratches or casting marks. Sandblasting as a cleaning method has been widely used for over a hundred years.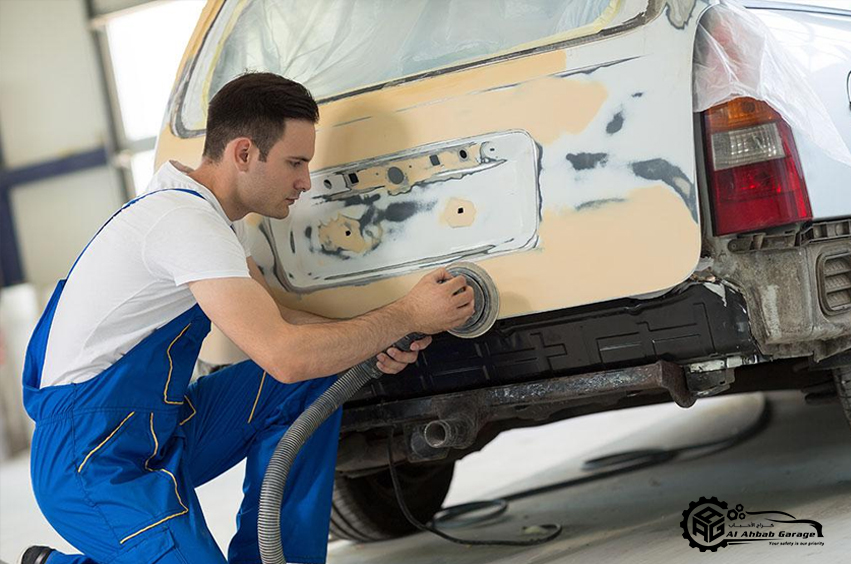 Preventive Maintenance
Preventive maintenance is the care and protection of your vehicle against potential major auto repairs. Negligence is the most common and costly way to see money wasted on repairs that could have easily been prevented through regular service intervals. Depending on your vehicle's manufacturer, avoiding preventive maintenance on certain parts and components has the potential to void warranty coverage. Car maintenance intervals have been designed to improve the reliability, durability, and resale value of your vehicle. Based upon your driving conditions, these service intervals may arrive sooner than you expect. For example, short commutes can actually hurt a vehicle because most engines thrive during long drives. Driving short commutes, experiencing stop-and-go traffic, and carrying heavy cargo are all aspects of severe driving. However, severe driving can also be reinforced by your environment. Hot or cold weather, mountainous or rough roads, and dusty or salty environments can all affect your vehicle. Because of these innumerable factors, adhering to a rigid service schedule can keep your vehicle operating at maximum efficiency for years to come.